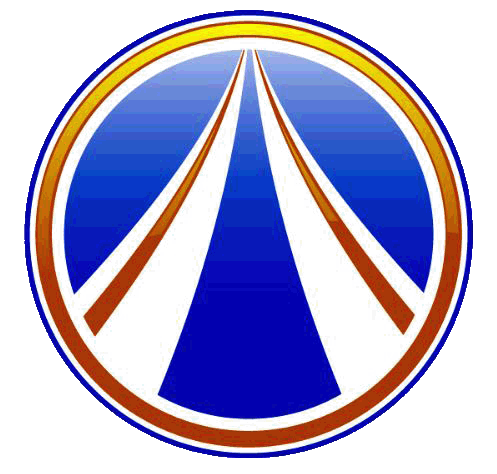 ​​ENHANCED DRIVING INSTITUTE
"Providing Peace of Mind to Parents for the last 12 years"
Where are classes held?
All classes are currently held at 1288 Rudy Street. Onalaska, WI Suit 110
What do I do once I have my permit?
Log on to EDI-WI.com and use the student portal to sign up for open driving hours
​What is Driver's ED and who has to take it?
Driver's Education is required for any person under the age of 18 who would like to obtain driving privileges. As early as the age of 14 1/2, a teen can take the classroom portion of driver's education. However, they cannot take the permit exam until they are 15 1/2 years old. The classroom consists of 15, 2-hour sessions that are typically done within 3 weeks. Once complete, the student will obtain their blue card which will allow them to take the permit test. If the permit test is passed, the teen will obtain a learner's permit and can begin driving with parents immediately (always start in parking lot and/or safe environment). By State law the first hour of driving needs to be taken before 60 days after receiving your drivers permit.

​Why does the Enhanced Driving Institute cost more than other driving schools?
In-short EDI is a comprehensive training program that exceeds all state requirements. Most programs just meet the basic requirements in training, we believe that is not enough. We don't rush students through our program and everything we do was designed from the ground up to build a solid foundation of knowledge. All of our instructors are educated, patient and well trained to provide our students with a positive experience and for you to get the most out of your money. Our expenses are higher than most driving schools as we pride ourselves on providing the best equipment, training vehicles and education to your teen. There is no better training program available to new and experienced drivers. In the end, I assure you the minimal difference in price between EDI and other driving schools will be offset with peace of mind for parents.
​How much time do my parents or qualified person have to spend in the car with me after I get my permit?
Wisconsin's rules have changed: All Wisconsin drivers under 18 years of age need sponsorship when issued an instruction permit or license. By signing the driver license application as sponsor, the sponsor accepts liability for any and all driving actions of the minor, verifies the driver has at least 30 hours of driving experience, 10 of which must be during hours of darkness, is enrolled in a school program or high school equivalency program, graduated from high school or been granted a declaration of high school graduation equivalency, or is enrolled in a home-based private education program and not a habitual truant.
People who can sign as sponsor:
Parent (natural or adoptive parent if parental rights have not been terminated), step-parent, or legal guardian (person named by the court having the duty and authority of guardianship).

Sponsoring family parent of a foreign student.
If the teen applicant is not living with a parent, or court-appointed legal guardian, other "approved adults" are:
Grandparent

Aunt or uncle

Sibling 18 years of age or older

Spouse 18 years of age or older

Foster parent
​What do I have to bring the first day of class?
If you have not already paid in full, you must have must have least $100 down to secure your seat. The only thing students need to bring is a good attitude and a willingness to learn - AND a pen and paper for notes. We provide everything else. The final class, the remaining balance must be paid to receive your blue card which will enable you to take your written permit exam.

​What if I can't make it to all of the classes?
EDI prefers you to attend each class within the course you signed up for. This will provide a more comfortable learning atmosphere as you will be interacting with the same peers each session. However, we recognize that schedules can conflict, which is why our sessions are numbered which allows a student to make up a session (example: #5 lesson) the next opportunity that lesson is taught. The lesson may not be available until the following month, so please review the schedule and do your best to attend all classes within the registered session.

​If I'm late for class or need to leave early, is that okay?
If you are not able to make it to the full 2-hours, you will need to reschedule. More than 10 minutes late will result in you needing to retake the class. Due to state training time requirements, we cannot allow students to come late or leave early from a class. If you need to miss a class, EDI does provide the option to reschedule.

​If the weather is bad, do you cancel classroom?
We rarely cancel our classroom instruction. If school is canceled due to a blizzard, then we may also. We will post a message on our home page if classes are cancelled by 2pm of that class day. Please check their before calling. If class is still in session and you can't make it due to weather, you can make that lesson up on the next session.

​​WHY A 10-Month Contract?
Structured learning is the most effective way of lowing the risk to a new driver. I've found that students who complete our program within the 10-month time period come out with a much stronger skill set. Most score very high on our final road test and in turn pass the state road test on their first attempt. On the opposite side, with the students who started much later and were not able to train within the structured program we provide, we saw an often very different result: unpredictable driving, quick movements, and often a misunderstanding of the rules. All factors that increase the risk of an accident while driving. We have to make learning to drive a priority for teens.

​What is the best way to stay within the contract terms?
A driving lesson every 1-2 months will keep you within your contract terms. Lessons must be scheduled 30 days (or more) apart, as that provides you with more time to practice the techniques that were taught during your lesson.

​How do I sign my Teen up for their Behind-the-Wheel Hours?
When your teen was registered with EDI you were emailed a username and password. It is also on the new driver handbook they received the final day of class. Use that information to log into the student portal. Click here for instructions on how to use this page.

​Can I legally drive with the permit application receipt?
Yes. The receipt has an expiration of 45 days. You should receive your card in the mail before the receipt expires. If you do not receive your permit card within 45 days, call the telephone number on the back of the receipt. You are not able to do driving lessons without a photo id, so plan ahead. The permit is a hard card and is valid for two years.

​When should I schedule my first behind-the-wheel lesson?
EDI recommends your first behind-the-wheel lesson be taken about 4 weeks after you get your permit, or after you've had at least 6-10 hours of road time. We encourage you to start driving right away -- parking lots first, then advance slowly onto quiet, residential streets. You will get the most out of our time if you come with experience behind the wheel. Your first lesson is a very basic driving lesson and will help you as you practice more with your parents.

​If the weather is bad, do you cancel driving lessons?
Our philosophy is that young drivers need to learn to drive in all driving conditions. Therefore, we do not cancel behind-the-wheel lessons unless the State recommends "no travel." That situation occurs in blizzard or ice-storm conditions. If we decide to cancel lessons due to poor conditions, we will call as early in the day as possible to reschedule the appointment. So, unless you hear from us, plan to drive in snow, sleet or rain.

What if I need to cancel a driving lesson?
All driving lesson cancellations need to be done outside of 48 hours of the scheduled start time. This will give other students enough time to pick up the time slot you no longer need. If a cancellation occurs within 48 hours of the start time there will be a $50 fee assessed to your account to cover the cost of the lesson going unfilled. Once the fee is paid, you will be able to resume your scheduling. We need you to be committed to your scheduled lessons for EDI to run smoothly.
​ 
​Do you take students downtown?
Your forth driving lesson will cover some areas of down town. By that time, you will have been driving for about 4 months. The downtown lesson is an important one. It goes over Intersections, one-way streets and pedestrian safety.

​Are there other kids in the car when I take my lesson?
Yes, you will almost always have another student in the car while you drive. State law requires 6 hours of observation if you are only taking 6 hours of BTW. If you prefer to do your road training without an observing student, EDI offers the Ultimate package which will provide more training hours in a one-on-one driving environment.
​Can I get extra driving lessons if I need more help?
Yes. If you are an existing student, extra lessons are $80 for two hours of instruction. Contact EDI for more information regarding additional training. If parents would like their Teen to have additional behind the wheel instruction, we do offer a 6-hour package for $240.

​What do I need to take my road test?
You will need to Set up an appointment to take your test at the DMV, sign up on lie 11 weeks before you would like to take your test. DMV website www.dot.wisconsin.gov/drivers/drivers/schedule.htm. You will need your permit card, your "white card" (which you get from us after your sixth behind-the-wheel lesson - MAKE SURE IT IS SIGNED)), vehicle insurance card, and your vehicle needs to be eligible for the test. Check your driver's manual for vehicle requirements. If you are under 18, your parents will need to sign the driver's license application to give you permission to drive. ​
​Can I use an Enhanced Driving Institute car for my road test?
Yes, if you give us enough advance notice. The cost is $100 and includes: pick up at home or EDI, quick parking review, drive to the exam center and use of the car for the test. You can register for this online or send us an email to have it added to your account. Payment must be received before the date can officially be scheduled.