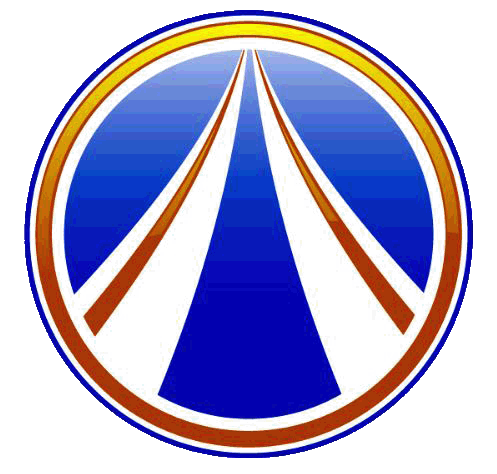 ​​ENHANCED DRIVING INSTITUTE
"Providing Peace of Mind to Parents for the last 12 years"
"Many drivers, believe that passing their road test means they have done all the training necessary to be a safe and aware driver". At EDI, we see it far different as we want teens to view passing their road test as the equivalent to being accepted onto the varsity soccer team. Practice doesn't end, it now becomes more intense and necessary to strengthen skill development. Because of this, we are preparing our students with a solid foundation of knowledge and skill while building an understanding of "lifetime skill development"
This page is designed to show you why our program is the best choice for driver's education. We have not embellished on anything that we do. Our program was built on the foundation of being the best educator for drivers of all ages. As you look through our website you will find that we offer many levels of training from our complete driver's ed package, to our "plus" and "Ultimate" package along with a Winter Driving Course. How is it we offer so many more options for driver's training then other schools? Because we are the experts in Driver's Education! See Parent's Portal for valuable information as well.
​
Here are two emails that I received that are examples of the emails EDI receives often. Disappointed parents not getting what they paid for at the OTHER driving school.
​
"Hi my son, Austin completed the driving course with another driving school. He has tried to pass his Road Test and failed 3X's. I think he would greatly benefit from your either 1 or 2 hour driving class with EDI. We have heard some great things about your school but didn't realize this until after he had signed up with another school ;( "
​
"My daughter took her classroom portion about two years ago at another school and was a little hesitant about driving. She is ready to go now and would really like to get her license this summer. The business that she did her classroom stuff with has not returned any of my calls/emails for the past month so I'm pretty much giving up on them. I emailed another business last week and they haven't got back to me either. I'm hoping EDI will be able to help. It's getting so frustrating to try to get something scheduled. If you could call/email I would really appreciate it! "
​
​
Message from President and Founder of EDI.
"You made the right choice"
Adam Newbloom - President and Founder of EDI
" I built EDI from the ground up in 2009 to exceed state standards and provide the level of education and training that I want for my own children. We have since become the top driving school in SE Minnesota. As a former Law Enforcement Officer, a M.B.A. and a father of two amazing daughters I know what is important to both parents and fellow road users. Accidents are the leading cause of death in teenagers. The road you and your child will share is becoming more congested while less attention is being given to the task at hand, responsible driving. At EDI we not only prepare students how to safely operate a vehicle, we prepare them how to predict and avoid the mistakes of other drivers as that is the key to their road success. I am proud to offer our program in the Couleee Region and know the Lead Instructor Travis Mayer will do an exceptional job working with your teens. The window of opportunity to build a solid foundation of safe driving is small. You just made the first step, welcome to EDI." - Adam Newbloom
​"If a student doesn't learn, your money is only buying a small piece of paper saying they spent 30 hours in a classroom" That' expensive paper!
​
The state requires students to complete 30 hours of classroom instruction with a State Certified Instructor. Besides some required content, the expectation is very minimal. EDI raises the bar by providing students with a more engaging classroom based education that truly prepares them for the application of driving. No other program can offer students the quality and depth of training that we provide. Not to mention our students enjoy their classroom time as we use relatable content to stimulate learning.
​
Parent Session: We recognize the tremendous influence a parent has in the success or failure of their teen driver. You will spend 10 times the amount of time with your teen behind the wheel then we will, so it is vitally important we are on the same "training" page. This 2 hour parent session is blended into the final classroom session of our student's Lesson 15. You will come out with a much stronger understanding of what we do and what is necessary of you during the next year. A powerful presentation that will be well worth your time.
​
If your teenager picked up a violin for the first time, spent 6-hours playing... where would you rate their skills? Road skills are developed through hundreds of hours time behind-the-wheel. We are here to make sure training stays on track.
​
The state requires students to complete 6 hours of behind-the-wheel instruction along with 6 hours observation with a State Certified Instructor. The requirement is duration of time, not quality of training. Should that be concerning to parents? Most definitely! At EDI we realize that 12-hours with us will have minimal impact on students without a structured training program. So we do two things that will help our students get the most out of our time behind the wheel.

1) We provide a detailed assessment after each driving lesson reviewing strengths and weaknesses of the student. This gives teens and parents and opportunity to work on specific areas to further build skill development.

2) We train parents to be "Parent Instructors". Because you have the most influence on your teen's road success, we want to help you be the best instructor you can be. We provide a parent session that brings us all up to speed on what's required of you and we supply you with the New Driver Road Packet. This is a 50 page book containing 10 "Parent Run" driving lessons, detailed descriptions on how to perform certain driving maneuver and ample tools for teens to build their skill and understanding.
Behind the Wheel Instruction
All EDI instructors are all state licensed, educated and focused on building skill and understanding though clear concise direction and written assessment.
​
We recognize that students are often nervous during driving lessons. Because of this we are patient and relaxed in the car. Though we have a brake on our side of the car, we put a lot of trust into our students and it shows through our direction and the support we offer students. We provide a link to a survey after each driving lessons so students/parents can express their opinion on how the lesson went. We believe in keeping the lines of communication open so we are able to continuously improve upon what we offer.
The Honda Civic was chosen as our training car for a few reasons: Honda Civic Sedan

1) Exceptional crash test rating (5 Stars)

2) Comfortable and environment
friendly 30+ mpg

3) Clear gauges (digital speedometer)
and easy to use controls

4) Easy to drive, short wheel base and
good turning radius

5) Best in class for reliability

These cars are great for the new and seasoned driver. We even have a Hybrid Honda Civic so we can teach students about this technology and how vehicle mechanics are changing. We have had no complaints about the drivability of the Honda Civic and hope to keep this as our primary training vehicle for years to come.
The biggest component that is missing from classroom component of Driver's Education is that driving is an application... simple as that. You wouldn't spend 30 hour in a class learning to play soccer, you blend the learning with the doing. To become a good driver you must know and understand the rules, however "actually driving" is where skills are developed through hands on experience.
​
Because our students do not have the opportunity to drive during their classroom education, we require them to perform one 10 minute task after each classroom session. These tasks expose them to the physical side of driver's education.

These not only reinforce the things we teach in our classroom, but also forces them to see the reality of driving while learning the theory in class.
One of the many things that separate us from other driving schools is our EDI - New Driver Handbook. This book is included for all of our Complete Package students and is filled with a tremendous amount of valuable information for the new driver and the parent instructor.
​
50 pages training tips, state requirements, 10 parent lead driving lessons to help give your training structure and almost 20 pages of detailed instruction on how to prepare your teen for the challenges of driving. The combination of your commitment to training, this New Driver Handbook and the instruction your teen will receive with EDI, we will build the lowest risk drivers on the road.
We put on a parent session the last half of our final classroom session to bring parents up to speed on what's required of them, as well as help build their confidence and understanding of their role as a Parent Instructor.
​
We consistently have over a 95% turnout for our parent session and I must say, I could not be more proud of the commit our teens and parents show in their driver's education. This session is a powerful presentation that focuses in on state law changes for teen drivers, Tips to help improve communication during the stresses of instruction as well as review of our handbook and what EDI expects of parents over the training months.

We have had tremendous feedback from parents who have attended this session and it is a critical component to the success of our teen drivers. For more information, visit our Parents Portal by clicking the tab to the right.
Besides offering additional time behind the wheel (2 an 6 hour driving packages and our road test prep), we offer an advanced course for the winter months: "The Winter Driver" is an opportunity to educate teens as they further develop their skills as a driver.
​
The driver's license should never be an indicator that your teen has driving figured out. There are far to many variables to driving and mistakes that can happen. The reason 16 year old's are the highest risk drivers is because their education has stopped and they no longer have someone in the passenger seat reinforcing good behavior. Reinforce good decisions and understanding through our additional training courses.
$25 course done in the convenience of your home. 1-week access to course.
EDI Gives Back to our communities
At EDI, we believe in helping make a difference in our community. Whether its a donation to RYSA, auction or fundraiser we contribute over $4000 each year.
Each year we sponsor teams through Youth Soccer, Youth Hockey as well as donate to many fundraisers within the school district.