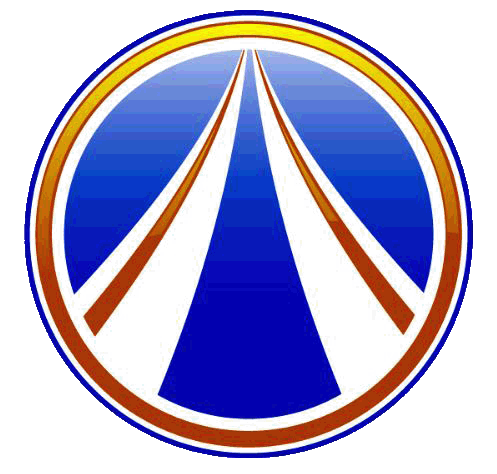 ​​ENHANCED DRIVING INSTITUTE
"Providing Peace of Mind to Parents for the last 12 years"
Note : All driving lessons start & end at High School
Our program began in 2009 and we've now become the top driving school in SE MN. The more students that become part of EDI, the more safe, aware and confident drivers we will see on our roads.
​
We know parents want the best for their teens and teens are excited to get their driver's license. We are able to meet the demand of both by providing the most thorough training available to new drivers while doing it in a fun, interactive presentation that will motivate teens to learn it right.
​
We provide classes at the High school in the fall, spring and summer. Scroll down for our classroom schedule and Frequently asked questions with regard to scheduling. Once you have determined what works best for your schedule, click the Register button to get started. Though this page is focused on our PEM training, you have access to the entire site and all the resources it contains (parent's portal, driver's den and student log in)

Questions? contact Ryan Marx at ryan@enhanceddrivinginstitute.com or 507.696.5577
This is the most common choice for teens in need of driver's education. This package includes the required 30 hours of classroom instruction as well as the 6-hours of behind-the-wheel training all students under the age of 18 are required to complete. Please read over our program agreement so you are aware of specifics to this package. ​
Class Schedule
With this calendar you can sync our schedule with your personal Google calendar. Classes at PEM High School are held in March - June - October. All classes are held at the High School and the final half of lesson 10 is the parent session. We ask that all parents attend this session. If you don't see a future schedule, it means we haven't defined the dates yet. See below calendar for FAQ .
​
​
Fall 2015 POST SUMMER 2015
Spring:
L1 Sun March 1, 3-6pm
L2 Tue March 3, 3-6pm
L3 Wed March 4, 3-6pm
L4 Thurs March 5, 3-6pm
L5 Sat March 7, 3-6pm
L6 Sun March 8, 3-6pm
L7 Tue March 10, 5:30-8:30pm
L8 Thurs March 12, 5:30-8:30pm
L9 Sat March 14, 3-6pm
L10 Sun March 15, 3-6pm
Summer:
Starts June 1st ends June 12th
Monday through Friday 9am-noon
Lesson 10 - Friday June 12, 4:30-7:30pm
​SCHEDULING FAQ

1) How do I know if the class I want still has openings?
​
During the school year it is rare for a class to fill up. However summer sessions will fill up. To check on availability go to the registration page to sign up for the package you would like. If you can register for a class, there is still room in the class. If the class is not listed, it means all seats are full.

2) I am not able to make it to all the classroom sessions. Can I still sign up?
​
We expect our students to place their driver's ed high on the priority list, however we understand that unavoidable conflicts do happen. Though most driving schools require you to come back the following month, we provide a couple options to help teens complete their training with us. They are as follows:

No Charge - Making up the lesson in an alternate session when available. This can sometimes be up to 1-month out depending on the next class schedule. This does not need to be scheduled, students can just show up.

​$15 Charge - Make up the lesson during ANY classroom session via computer based lesson. Example, student needs to complete lesson 8, they could come to lesson 1 and watch the pre-recorded lesson. Student must attend full 3 hour class to receive credit. This needs be scheduled a head of time and prepaid.

​ $40 Charge - Make up the lesson at ANY time as long as we have an instructor available at the school. We do not staff an instructor at our location so this must be prepaid and arranged in advance so we can match up schedules.



3. I'm not 15 yet, can I still take the classes?

MN State Law says you must be at least 14 to begin driver's ed. Though we prefer you to be as close to 15 as possible to avoid large gaps in education to application, we do allow signups for teens as early as 14.5. If you will not be 15 within 2 months of completing the classroom, you should be signing up for the classroom only option.

After turning 15 and beginning your training you will then enroll in the 6-hour BTW package. Our complete package requires all students to complete our program in 10 months, which would be a problem for students who are not 15 (or close to) when the classroom begins.



4. What if I cannot attend the Parent Session?

This is very important part of our program as we need parents to be on the same page as EDI during this vital year of training. However we understand that work or other conflicts can get in the way. We do not require parents to attend, though we ask them to make the commitment in their teens road safety by attending. Your attendance also provides you with a certificate that you can submit to the state of Minnesota to reduce the required training hours from 50 to 40 with your teen. Starting Jan 1, 2015 teens will have to submit a detailed state driving log which shows a minium of 40 hours with parents (along with a certificate from parents showing their attendance of a parent session) or a minimum of 50 hours for those parents who did not attend a parent session.

We have over a 95% turnout in every class! If you are not able to attend, you can attend an alternate session or we ask the students relay the information to you as your role as a Parent Driving Instructor will have more influence on their success then anything we can do as a driving school.