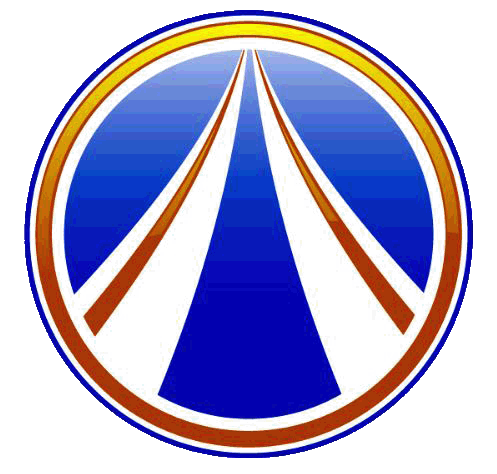 ​​ENHANCED DRIVING INSTITUTE
"Providing Peace of Mind to Parents for the last 12 years"
Adam,Thank you for your previous public safety service to our state! I was impressed listening to your experiences and the reasons why you started Enhanced Driving Institute! Our son, Brenden, really enjoyed your class.Brenden took his Driver's Permit test today and passed first attempt at 80%. He took the practice test several times and studied. He said he felt your preparing them was good for the test.I have been involved in heavy legislation in St. Paul for autism, as we have a son with severe autism. If you ever feel you would like to tighten up legislation in the area of driving that you are passionate about, we can set up some meetings with legislator's to discuss concerns. I was amazed to hear that you haven't even been checked upon in 5-years and the requirements to teach such a vital course are low. Walking out of there last Saturday gave me a clear answer as to why I see some of the poor driving that I do out and about.Keep up the good work and thank you! Brenden had a great experience with you and all your staff and we will now schedule his Lesson 1 session with you in Mid- February, per your timeline.Take care Adam and thanks again!My best, - Brad T. Rochester P.S. Our daughter Payton, age 10 1/2, will be coming through your course in 4-5 years!
Hi Adam, Just wanted to inform you that I cleared my driving test on Monday December 2, 2013....Yayyyy!!I am very happy with your driving institute and the Rachel as instructor and would like to thank both of you. The parking practice, hand over hand steering technique really helped me to clear my exam. I was much more confident on Monday after our saturday lesson and sunday practice advice in my neighborhood and parking station. I will surely recommend you as instructor and enhanced driving institute to my friends interested in taking behind the wheels lessons. Thanks again and Happy holidays!! Regards - Yogita - Rochester
Thanks...Rachel was very helpful last evening....Jon passed his driving test on the first try! We have been practicing since he got his permit, and he's now 17...he took it very seriously. Now our daughter, Lizzy will start her driving hours with EDI. You run a great ship....we're thankful you're all there and helping to keep kids safe...great program! Best,Kristin, Jonathan and Lizzy B - Rochester
Hi Adam: First of all thank you for all that you have done! Tim has enjoyed Driver's Ed and looks forward to behind the wheel lessons with you! Your hour presentation with parents last Tuesday was greats! A wake up call for many I'm sure - L.V. - Rochester
Thanks so much for everything I have three daughters who used three different driving services and yours is by far the best, hands down.
Vicki F. Rochester
Just wanted to say Thank you for a great program. Much better than when my son learned to drive. Kathy L. - Plainview
​
Dear Adam, I am sending you a note to compliment you on your excellent driving institute. Our interactions with your institute over the past several months have been very professional, helpful, and engaging for our children. I feel you have put an emphasis on all the important aspects of driving. Our children learned much about driving and the importance of safety. Your classroom sessions taught them all they need to know, and all 3 of your behind the wheel instructors that our daughter drove with were great. Thank you, and we'll see you again soon as our son is old enough to begin his driving career!! Sincerely I.A. - Rochester
Dear Adam: Jack is now a official Driver. He past his Driving Test on the first try. I wish to thank you and your staff for an excellent job on teaching Jack and the rest of the students. Jack has a cousin and I am trying to get them to use your Driving School for his training. I hope they do! Tim H. (Proud Father of another Driver)

Thank you Adam for this excellent behind-the-wheel feedback. We will certainly work on the specific things you've mentioned with Julie and get her plenty of practice before she takes her driving test in September. You have been wonderful to work with and we really appreciate everything you've done. Thanks again! Charles K. Rochester
I know that Colin has very much enjoyed the classwork training, and has enjoyed and learned from his two driving lessons with you. Thanks for your great teaching and attention to detail in these young driver's lives. - Karen G - Rochester

"We have been very impressed by your program. I only wish that our four older kids had all had the chance to take it. We have supplemented their skills whenever possible with Drivers Edge, and in Katherine's case, with a teen course at Bondurant. We'll plan to do the same with Elizabeth when she's a more experienced driver. Your program has been a blessing to her, and to us, and we will continue our word of mouth advertisement." - Best regards, Jim B.
"We wanted to thank you for all you taught my daughter in class. She was very excited to learn each session, come home and log into the drivers den, or practice driving online! Knowing what some of the other students have experienced in their classroom instruction from other driving schools, we were apprehensive about enrolling our daughter. Your website is encouraging, and we were excited to see another option. Your style of teaching, video's, class interaction, and quiz's are a huge part of retention in a student, which is one of the reasons we chose your class. We are very pleased with the outcome, and are looking forward to your instruction behind the wheel when she is ready for the next step. Your classroom instruction exceeded our expectations. Knowing your method of teaching is exactly what a parent should be expecting, I am thrilled to know there is a driving school in Rochester that now offers what each parent should expect, and will receive it! We will definately be recommending you! My daughter really has retained what she has learned and shows us each time we are out driving by pointing out what signs mean, letting us know when we stop too far over the white line, don't stop long enough, or if we go just a couple miles over the speed limit! Since she is a very ambitious backseat driver, I am ok with this... (for now) :) - James R. Rochester

"Dear Adam. Thank you so much for the student evaluation. Curt tells me what he's learned in class every time and so I believe he is taking this seriously. I talked to a friend tonight whose husband was an emergency room doctor for many years and they don't let their kids get a license until 17 because he has seen so many senseless tragedies. I thank you for stepping this up a notch and helping us as parents help our children be mature about this and focus on the great responsibility that it is. I am thankful Curt is at your driving school." ~ John B. Rochester

"Our older son did his driver's training at another school last winter and our daughter completed your program last month. She is much more confident and knowledgeable about all areas of driving. She has really come along way in a short amount time. We are excited to begin the BTW experience with you. We have also enrolled our son in your 6-hour BTW package in hopes that he will build the same level of confidence. Thanks Adam!" - Mike J. Rochester

"We just signed up for an additional 6-hours of BTW training with you. My daughter really struggled in the beginning stages of driving. Thanks to your patience and direction she is much more focused and determined to learn this. I wish you would have been in business when my first two were learning to drive. Rochester students need the Enhanced Driving Institute! We have referred all of our friends to you!" - Tom M. Byron
​
Thank you for the update on my daughter's progress Adam! I'm so impressed with your program. My daughter is very interested, enjoys going to class, and learning! She has said you are a really great teacher and make it interesting (which is very important to us, and what I had hoped for). Kudo's to the teacher :). - Randy R. Rochester
"Mikayla felt very supported in the lesson. She received excellent feedback and constructive help. The lesson went along ways in giving her the perspective of her skills and opportunties for improvement". - Parent (Instructor Evaluation)
"I didn't feel stressed or overwhelmed at all throughout the lesson. I am very much a perfectionist so it is sometimes hard for me to take criticism, but Alexi was helpful and friendly the entire time. I could even say I quite enjoyed it :) Thank you!" - Student (Instructor Evaluation)
From the start EDI has always encouraged teens and parents to provide us with feedback as that is how we improve. After each driving lesson students will be able to assess our instructors. This helps us continue to be our best.
Dear Adam, I just wanted to thank you for your presentation tonight at the parent class in Plainview. It meant a lot to me to see how much you care about the safety of teen drivers. Thanks for all your hardwork & dedication as a police officer because with that experience you made my decision easy on where my daughter would take her classes. I will highly reccommend your course to any parents!! Keep up the great job!! Rachel F. - Plainview Driving lessons were great and I passed my driving test the 1st try. Thank you and we are very happy with the whole experience - Mary A. - Rochester
EDI Feedback from Teens and Parents