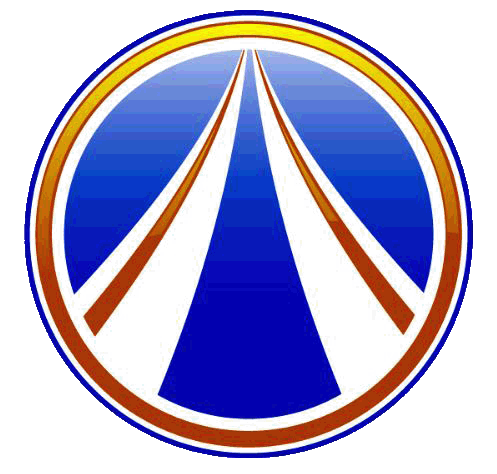 ​​ENHANCED DRIVING INSTITUTE
"Providing Peace of Mind to Parents for the last 12 years"
​"Driver's Ed is not just for Teens!"​

Driver's education is often viewed as something only "teens" need to do. The truth is that anyone beginning the "learning to drive" process or need a refresher course will find tremendous value in our behind-the-wheel training. We provide 2-hour lessons seven days a week at all hours of the day, however our schedule can sometimes be booked out a couple weeks so planning ahead is required. You will not be able to schedule lessons until full payment is made, so it's best to pay when you register if you are looking to schedule a lesson soon.
​
​How to Get Started:​
Once you register and pay for the desired training, you will be be emailed a username and password to log into your account (this could take up to 24 hours for your account to be activated). We do not schedule driving hours over the phone or email to avoid any miscommunication in scheduling. We use an automated system to simplify the scheduling process. We do provide home/work pickup within the city limits of Rochester, however there is a charge of $5 per pickup/drop-off outside of our facility. You can select your pickup location when you schedule your driving online. ​
See Frequently Asked Adult Questions Below
Adult Student Comments
"About myself, I am a working professional and I hail from a country with right hand driving rules and had a driver's license from a different country and prior driving experience. So, it's very easy to pass the road test, right. So where does Travis come into the picture?
NO, for whatever reasons, it wasn't the case. I failed the road test multiple times due to very simple or say silly mistakes. If it wasn't for Travis, I am not sure that I would be driving this soon in the US. He always went the extra mile to accommodate my job schedule within his schedule. He was always ready to help me practice during night time, early mornings and weekends to help me manage my work schedule. He was not only a great confidence booster before the test but he even simulated the whole test procedure before the day of actual road test to make sure that I don't get nervous and commit those silly mistakes. Most important, being an expat, I could not buy a car in the US without a driver's license, so if it wasn't for his school's option of renting his car for the test, I would not have been even able to even take the road test.
For all those who have failed the road test a couple of times, I know how frustrating it would be to fail even after knowing how to drive responsibly. Believe me, I know what sort of a difference it makes to get trained from a professional and dedicated instructor. I would strongly recommend Travis's school to anyone who prefers to get trained as a responsible and confident driver. Travis, I am very thankful to you for helping me through the whole process." Santhosh
This is the most common choice if you are just getting started with learning how to drive. This package includes 30 hours of classroom instruction as well as the 6-hours of behind-the-wheel training. You will be more prepared for the challenges of driving by signing up for the complete package.
Six Hours of Behind-the-Wheel Training : $240
This is package is designed for both teens and adults requiring road training and includes three 2-hour driving lessons. This package will meet the requirements for teens under 18 who have a permit and wish to take their road test.
One 2-hour Driving Lesson : $80
This is just one driving lesson designed to build skill in specific areas, offer a general assessment on overall driving skill and/or an opportunity to see if further training is needed.
This is a one hour driving lesson where students are tested on all key aspects of driving. This assessment is far more thorough then the State Road Test and should give you an accurate picture of your current driving skills.
Lease our Training Car for Road Test : $100
This includes a home pickup (within the city limits of Rochester), 40 minutes of training before the test, use of the car for your test and a ride home if needed. (2-hour maximum time).
Please email us ahead of time to make sure we have a car available for your road test. Once that has been confirmed, click the register button to sign up. We are not able to schedule you for this until payment has been received.
The Winter Driver DVD : $35
This course is the most in-depth winter drivers training you can get. All topics are covered: preparation, safety kit, vehicle technology (ABS, Traction Control), loss of control and exercises to help build skill and understanding to correct loss of control. A two hour online course that is guaranteed to increase your confidence when the road surface becomes hazardous.
ADULT FAQ

1) How soon can I get my training done?
​
We recommend spacing driving lessons out at least a couple weeks so you have time to practice the techniques we worked on during your lesson. If you are in need to getting your training completed faster, that is a possibility depending on how flexible your schedule is. Our schedule is typically booked out 1-2 weeks, so you will need to plan ahead with regard to when you want to get started.

2) How much training do I need?
​
Most people under estimate the training time they will need to become a proficient driver (and pass their road test). If you are not sure, I would start with a 2-hour driving lesson and talk with the instructor about it afterwards. His/Her assessment should help you decide how to move forward.

3. Can I do 1-hour lessons instead of 2 hour lessons?
​
Though our system is set up for 2-hour lessons, we do allow 1-hour sessions at a rate of $50 per hour. All signup will be the same, you will just need to contact us with your availability so we can fit you in.

4. Do I need to take the classroom session?
​
We highly recommend taking the classroom training as well as the road training if you are just getting started with driving. Driving is not just being able to operate a car, it's being able to understand the rules, signs and the responsibilities that come with driving. Many adults will skip the classroom training because its not required, however the process of learning takes them far longer then those students who attend both.